Welcome to the amateur radio station
JJ1BMB's home page.

日本語はここをクリック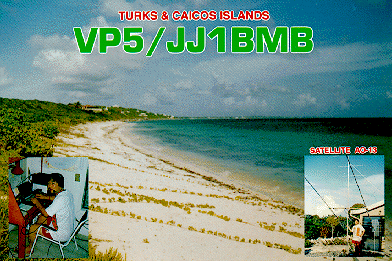 Jun'ichi Ohgo, VP5/JJ1BMB's QSL (SWL) Card.
Member of
YDXC(Yokohama DX Club), DXCC (HONOR ROLL),
JARL, INDEXA, JH1ZLA, JH1YMC.

Ham House: "DXing Vacation in Caribbean Island" and "DAYTON Hamvention 1994 Report" (Re-edited version of the article excerpted from "59" magazine)

Angler's Club: Pictures, stories from Wooly Bugger Fishing Club


Big Bike Rider's Club: Jun'ichi and "Harley Davidson Ultra Classic Electra Glide"


---

This page has been accessed times since March 1, 1998.