welcome to...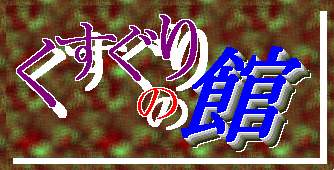 Kusuguri no Yakata


This page is best viewed with Netscape Navigator version 2.01,
with Microsoft Explorer 3.0 or higher versions of these.


This page contains a few of the topics from my original Japanese page.
Now, please enjoy them!!

This page is last updated in November 30th.


What's New
One image from Hiro.M was added in the Art Gallery!
At last, my homepage appeared on the provider's server!!
You don't any more have to enter the password to access here!!
I'm sorry, I deposted some pics from the Gallery. And some pics were modified so that they have less file sizes. It's mainly because of the limitation of server space which I can put the files of this page.
One drawing was added in the Gallery, which was sent from MR.M-san.

Let's construct a complete list of the tickling scene in Japan!!
I'd like to find all media for the tickling scene published in Japan. If you new information, please contribute!!

Art Gallery
If you have any pics or drawings, please feel free to contribute!!
But please don't send such pics which you found somewhere on the net.

About Tickling Culture in Japan
I'll tell you the unfortunate situation of Japanese ticklers and ticklees. Please read it once before you send me an e-mail.

I'm not good at EIGO (English)... If I have something wrong in my page - misspelling, incorrect expression or anything else, e-mail me please and I will correct the error as soon as possible.
If you have any suggestions for this page, please e-mail me. But understand it might take a while for me to respond. And remember I can't trade Japanese tickling videos with anyone at this time..

Anyway, I hope you have enjoyed my page!!

This homepage is link free!
But I'm very pleased if you tell me about that when you do so.




Shinon : The master of "Kusuguri no Yakata"