IBM PC/AT 84 Keyboard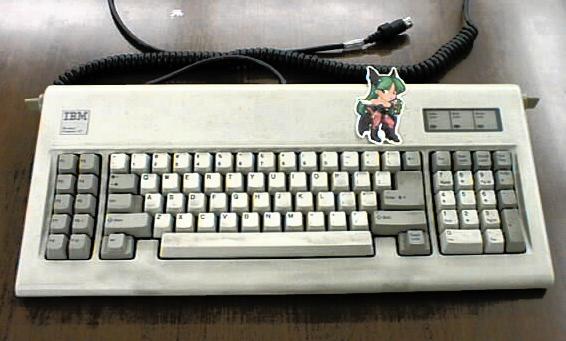 IBM PC/AT Genuine 84 Keyboard which I buy from my friend MARS
Good works by IBM that know TYPE WRITER. Fine touch!
There are NO mechanical keyboard which feels more fine key touching than this keyboard.
The people who use only None-mechanical keyboard and think "Many keys keyboard is a good thing" cannot understand fine working this keyboard.
Now cost performance is very important thing today, The keyboard good feeling like this will be NOT made... I am very sorry.
If I don't use this keyboard, I will be bay Happy Hacking Keyboard.
Return home page