Kaiten Group "Kikusui"
Submarine I-36, I-37 and I-47
The Sortie on November 8, 1944
---
Crews of Submarine I-47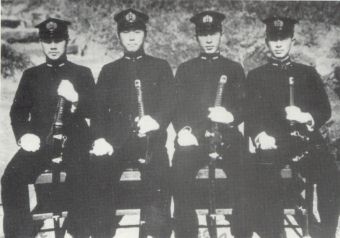 Kaiten pilots, Ensign Sato, Sub-lieutenant Nishina, Sub-lieutenant Fukuda and Ensign Watanabe (From the left)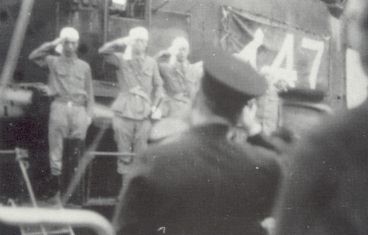 Farewell to send-off motor launch. (Sub-lieutenant Nishina, the second man from the left)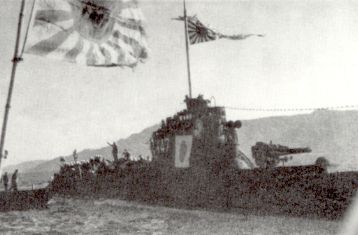 All the crews stood at salute, waving their caps. (The vessel was moving forward at very slow speed.)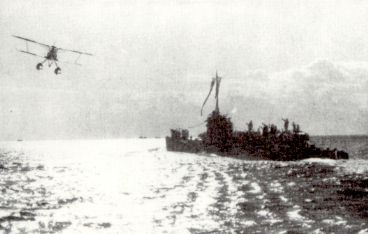 A marine patrol plane from the base were sending off the Submarine I-47, heading toward the Bungo Channel.
The Submarine I-47 attacked the southern part of the anchorage of enemy ships at the Ulithi Atoll on 20 November.
Sub-lieutenant Sekio Nishina (71st Naval Academy graduate), Sub-lieutenant Hitoshi Fukuda (53rd Naval Engineering School graduate), Ensign Akira Sato (Kyushu University, Dept. of Law), Ensign Kozo Watanabe (Keio University, Dept. of Economics) died in Kaiten mission.
 Album left by Lieutenant Fujio Kawai
---
Next (Kaiten Group "Kongo", Submarine I-56, I-47 and I-36)