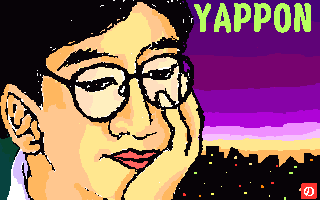 "YAPPON in the twilight" by my niece Noriko.

WELCOME to YAPPON's HomePage


" Click me for the HomePage in JAPANESE(NIPPON-GO) "
---

Thank you very much for many kind supports to Japan from all over the world.
We Japanese are struggling to reconstruct the disaster areas. So please get your eyes on our activities. Japan shall stand up again!
---

M E N U

Talk about the Heavy Calcium Carbonate.

My Hometown TOJYO

'OTOHRI'; The Traditional Event of TOJYO Town

Japanese Dolls by My Grandmother.

YAPPON Who?


---
For your opinions and reflections, please send an e-mail to the following mail address;




yappon "at mark" mrg "dot" biglobe "dot" ne "dot" jp

(In order to avoid to be taken my mail address by the computer virus or the spammer's robot, I am putting some words expressing "@" and "." into my mail address above. Please change characters when you enter my mail address to your mailer.

Skype Chat is also available.


My skype ID : yappon
Copyright (C) 1997-2011 by YAPPON in Bingo-Tojyo of JAPAN.