There was a crossing the FURUKAPASS (2,340m) which is
located between Andermatt and Brig.  It was a hilight
of FO. Passengers are able to enjoy the forceful view
of Rhonegletscher before !  Rail, itself were removed
during winter due to too many snow, but Tunnel-FURUKA
11 km length is opened, and trains are possible to be
operated in winter now.
However, crossing FURUKAPASS was disappeared, so some
passengers say  "Excursion of Gletscher-Express would
be un-interested".



A mark of former rail, looked from OBERWALD seemed so
lonely,  but thinkable that people living this region
are thankful for the Tunnel-FURUKA.
I passed the FURUKA with thinking so ....



Ropeway is operated from Fiesch to Eggishorn (2,927m)
and if you have a time, recommendable !
See the Berneralps and Aletschgletscher from south !!
It is harsh, and think a fear against north !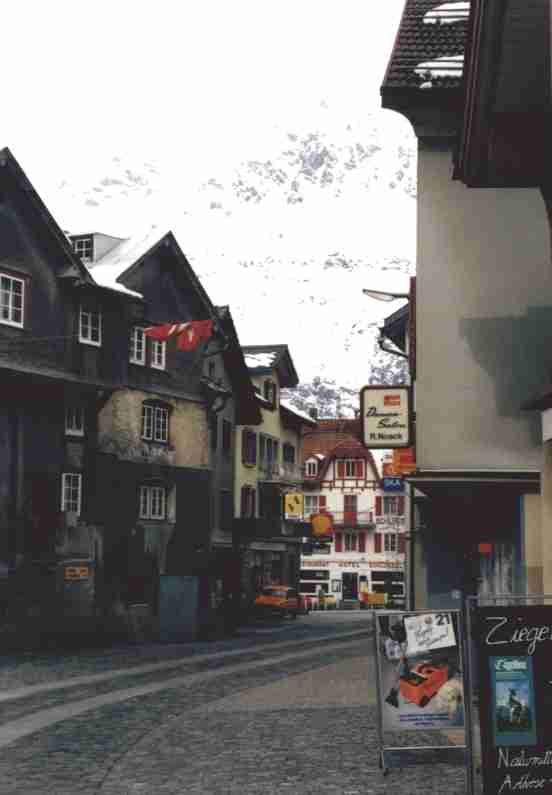 Andermatt (Apr. 19, 1989)




Brig, terminal is far about 30 minutes from Fiesch.
The excursion by FO, a little plain, but real SWITZERLAND .... Please take a local train
not "Gletscher-Express" !!